Our digital jukeboxes allow you to control the music experience and be the DJ at your bar, restaurant, or other social venues. With millions of songs played daily, a companion mobile app, and integrated services like photo booth and karaoke, TouchTunes is the innovative leader for location-based interactive entertainment.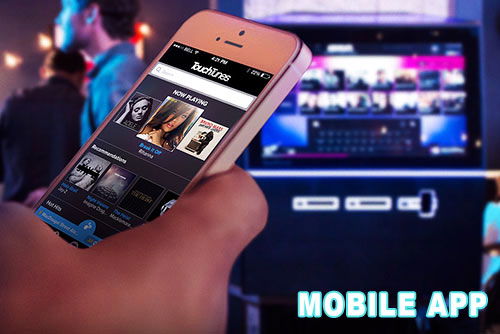 Make Any Night A Karaoke Night
Now any bar or restaurant can host a karaoke night on demand
with a touch of the button. The first fully licensed commercial karaoke service lets patrons choose from among thousands of popular classics and current hits. Lyrics are displayed on TV screens throughout the venue so
everyone can sing along. Remote control allows venue staff to easily skip songs and rearrange the queue, making TouchTunes Karaoke an easy way to keep
the fun going all night long.
It's a Jukebox and a Free PhotoBooth
With the touch of a button, the TouchTunes jukebox transforms into an interactive free photo booth experience that inspires patrons to be spontaneous and capture the fun in images they can share with friends.